Fiddleback Friday 1/13/23 - Video Preview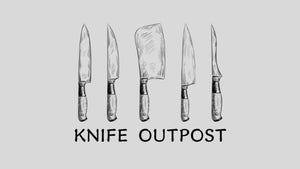 Fiddleback Friday for 1/13/23
All New Knives Post on Fridays at 9PM EST
All New Knives Post on Fridays at 9PM EST on our website at:
fiddlebackforge.com/friday

To see all of our currently available handmade knives, go to:
fiddlebackforge.com/knives
Here are the knives posting on January 13, 2023 for Fiddleback Friday!

Models include the ED Karda, Low Country, Loner, Bush Hermit & More. We also have Fiddleback Family knives: J.B Knifeworks Layman, & 8" Chef & Paring Combo, Warlander Enterprises Moray & Archer, Duckhead Forge Ahab, MW Steel Works Vireo & 6" Chef, Berry Bladeworks El Primero & Filet and Alpha Tango Lima Kathryn, Rabbit, David & Lion Killer.
Link to this video: 
https://youtu.be/Hdxrl5FWpTY
---
Subscribe to this YouTube Channel and see our other videos at: YouTube.com/fiddlebackforge?sub_confirmation=1
---
Follow Fiddleback Forge on Instagram:
Instagram.com/fiddlebackforge
---
Fiddleback Forge's Facebook page:
Facebook.com/fiddlebackforge
---
---
Leave a comment
Comments will be approved before showing up.