For the New Camper: The Little Things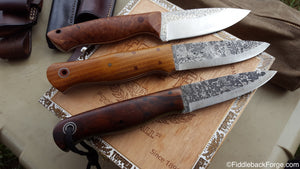 You've decided to go camping. Congratulations! I'm not sure what brought you to this decision but it is the right choice. Perhaps it was not an easy decision to come to but I promise the rest of camping doesn't have to be so hard. Somethings, like eating food, relaxing with a book, and waking up, are better experienced outdoors than confined within the walls of your home. Camping allows us to escape our 9 to 5 and experience the outdoors untethered from our smartphones and the constant noise we hear in the city. Some would call camping "roughing it" and while this is sometimes true if you decide to go minimalist, you don't have to give up the creature comforts of home while you take in mother nature's beauty. I'm not suggesting you go "glamping" (glamour camping) with too much packed away but I do recommend you consider some of the following items. If you're new to outdoor recreation, you may overlook these little things as you focus on the bigger details of your trip like the location, weather, sleeping arrangements, and the food you eat.

Camp Shoes
Camp shoes are comfortable and they aren't as stiff as your hiking boots. I frequently pack sneakers and or flip flops to lounge around in. At home, I walk around barefoot or in socks and in camp I don't like having to put on heavy boots just to get out of my tent to do my morning business outside of earshot and eyesight. Camp shoes should be kept dry and they should be a nice treat to throw on your feet after hiking all day. Don't stub your toes or step on hot embers around the campfire; pack lightweight camp shoes instead.

Sweets
S'mores, previously written about in the Fiddleback Forge Blog, are the classic treat around the campfire. However, sweets are great anytime. Sugar for your coffee, hard candies during the day, hot cocoa at night, Halloween-sized candy around the fire, it's all welcome and the sweet flavor helps offset the salty intake of most camp food packed into the backcountry. Sweets can boost the morale of a cranky camper. They can also be a great reward and motivator if you promise you'll eat your favorite candy only when you reach your destination. Keep your sweets away from the critters overnight. Squirrels and chipmunks like nibbling on them too.
Toiletries
Don't forget to pack your toothbrush and while you're at it, a travel-sized deodorant will keep you friendly with your tentmates. A small shot of baby powder feels great dry feet in warm socks right before you go to sleep. A pack towel, cut down to size, can be dunked in warm water and used to sponge bath because at some point, the funk takes over. Those with long hair might want to consider "no-rinse" shampoo but should know rinsing will eventually be needed if you use it day after day. Wet-Ones are a Godsend by the way and are valuable the way chocolate milks are in prison.
Hobo Fishing Gear
If you are the fishing type, you will kick yourself if you end up camping near a body of water and watch the fish rising without a means to catch them. Hobo fishing, sometimes called "beer-can fishing", doesn't require fancy gear and the satisfaction from catching fish with the bare minimum of gear is quite unique. Pack some line, a few sinkers, hooks, and some wooly buggers and you'll have what you need to put fish on the grill.
Libations
Let me preface this by saying you should only drink to remember and not to forget. A small sipper of bourbon is my campfire selection but there is something incredible about reaching a mountain top and pulling a cold beer can from the bottom of your pack to enjoy and replenish the nutrients you spent getting there. You don't need excess, just a little something to pass around or just enough to have a small celebration of your own. Just be mindful of local laws and restrictions. Reuse plastic bottles or Nalgenes instead of packing in glass containers.

Chair with Back Support
I love camping but I know what it can do to my back after sitting on rocks and logs without any back support. By the time I get back to my bed, I writhe around because my back is shot from the lack of support. That doesn't have to happen. There are plenty of chairs you can make with nothing more than a blanket, a few logs, and cordage. You can also pack a camp chair that rests on the ground and the weight of your legs holds your back upright. My favorite? I have a Helinox camp chair that packs up about the size of a large water bottle. Its extra weight and space are justified by the comfort I feel when I sit down and take a load off. When I want to sit back and enjoy a good stogie in camp, my camp chair is hard to beat.

Fun Knives
I have knives for work and knives for play. Another way to look at this is to say I have knives for show and knives for go. I won't hesitate to use my KE Bushie hard. I have other knives I pack with me that are simply more fun in hand to carve small objects with. Recently on a trip to the Wilderness Learning Center, I brought along a Cohutta Bladeworks Bushcrafter as well as a Osprey Knife and Tool Vildmark. I pack knives that are fun to use and I also like having options. As an instructor, it also helps having knives that are kept "clean" and not used from the camp kitchen, to the field, to processing animals, and back to the kitchen. Pack some knives you can whittle with in camp and let your childhood knives out of the bag for some fun.

A Good Book
What was the last book you read? I ask that same question to my high school students and I usually get a response about reading websites and watching "stuff" on their phones. In the great outdoors, nothing beats a book for those times when you are stuck inside your tent on a rainy day or at the end of the day when you're sitting by the fire as dinner is cooking or after getting your fill. A good book requires no batteries, can dry out and still be read (try that with a lot of phones!), and is lightweight if you go paperback. In nature, you won't be distracted by the phone or by the sounds of the streetscape. I can think of no better place to get lost in some pages than outside.
Pillow
Sleeping bags are warmer with pillows. The pillow fills up the space around your neck and prevents drafts from coming in and warm air from escaping. A good pillow will keep your head, neck and shoulders elevated and this can prevent you from snoring. Many modern backpacking pillows are highly compressible and take up little space. A good pillow can also make sitting on hard surfaces more bearable. When in doubt, you can always stuff your jacket inside a stuff sack as a poor-man's substitute. Sleeping doesn't have to be flat and uncomfortable.
Company
Spend a few nights by yourself in the solitude of nature and you'll realize humans are not meant to be solitary creatures. While I enjoy the peace and quiet of solo camping, I miss the company of my friends. We're meant to share experiences and spending time outdoors with good people makes you appreciate it more. The company you keep can help boost your morale when weather isn't in our favor and you can always count on them to remind you of the times you had, both good and bad. Good company can make a trip and one bad egg can ruin it. If you have friends you can do anything with, don't take them for granted and recognize their importance to the success of your trip. A good friendship that makes life better isn't a little thing, it is a great thing.
This list is far from complete and only you can add the missing items. Keep track of what you wish you had with you and find ways to pack it in next time. Be practical with what you want and consider if what you want to carry will be worth the extra weight and energy expenditure. In time, you'll find the little things that make your outdoor experience that much better.
---
---
1 Response
Leave a comment
Comments will be approved before showing up.