Fiddleback Friday Has Moved!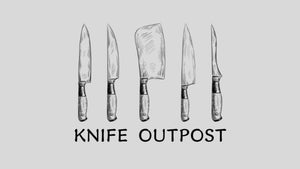 Fiddleback Forge Knife Sales Have Moved!
Fiddleback Forge Knives are now available on KnifeOutpost.com!
Check your email inbox for this week's preview. It was already sent out from the new site, so it may be in your junk folder.
We've made updates to our newsletter service, so hopefully it won't happen again... but that may be the case this week. You can add support@knifeoutpost.com to your email contact list to keep the newsletter coming to you as they always had before
Other than a new location, not much has changed. Knife Outpost will have the same great makers, release knives at the same time each week (9PM EST on Friday) as Fiddleback Forge previously offered here. The new site is operated by the same folks that you are accustomed to dealing with too ... the crew at Fiddleback Outpost.
---
New Knives Post on Knife Outpost
*** Fridays 9 PM EST ***
---
---
Leave a comment
Comments will be approved before showing up.