Spring 2022 Trackrock Hammer-In (Pics)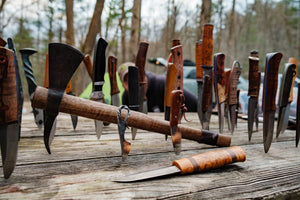 Here are a few pics from the 40th Trackrock Hammer-In. The turn out was affected by weather Friday, as well as Blade Show Texas taking away many of the makers that usually attend. But a good time was had by all that managed to make it. What a great event!
We also made a video feature as well that we'll post over on the Videos Blog as well as the YouTube Channel.
---
---
1 Response
Leave a comment
Comments will be approved before showing up.